Crime can impact any business. Even yours. A study by the Association of Certified Fraud Examiners (ACFE) estimates the average business loses six percent of its total annual revenue, an average more than $9 per day per employee.
Crime Insurance, sometimes called Fidelity Insurance, helps you to fend off financial damages related to an entire spectrum of criminal activities that could have a devastating effect on your business.
Crime Insurance liabilities fall into two broad categories: money and security coverage, and employee dishonesty coverage. Money and security coverage will reimburse a business for securities taken by burglary, robbery, theft, disappearance, and destruction. Employee dishonesty coverage pays for losses resulting from employee embezzlement or theft.
To learn more about these types of endorsements and others that may apply, call or contact us. Snyder Insurance account managers are here to help.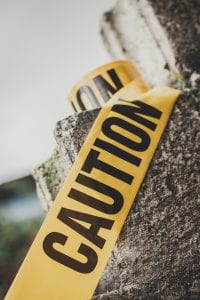 Crime Coverage includes, but isn't limited to, crimes such as:
Computer fraud/hacking
Counterfeiting
Employee dishonesty
Embezzlement
Extortion
Forgery
Guest's property, on premises
Guest's property, safe deposit liability
Robbery
Safe burglary
Securities deposited with others
Wire transfer fraud