Chicago Financial Services
---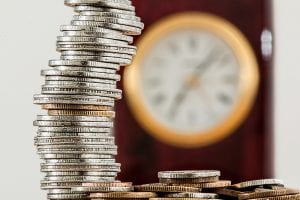 With in-depth knowledge of financial, retirement, and estate planning – backed by a reputation for impeccable ethics – Snyder Insurance prioritizes your retirement and investment goals. If you own a business and are in need of Chicago financial services, we can help you understand the implications of taxation and how to maximize what you keep in your pocket. To assure your family's protection, we can assist you with implementing living trusts and wills through our legal affiliates.
For Your Retirement
For those who are thinking about retirement, we will help you analyze your employer's benefits package and 401k plan to help you design your own personalized retirement strategy.
For Your Business
For business owners, we can assist you with buy-sell agreements, along with investments and protection plans. Estate and tax planning become increasingly important as you build wealth. With advanced planning tools, we can offer you options to design the best plan for you and your family.
If you own a business, be sure to check out our Commercial Insurance plans with one of our trusted account managers!
For Your Future
Investments
Retirement Planning
Annuities
Buy/Sell Agreements
401(k) Plans
Estate & Tax Planning
To learn more about the professional history of our financial advisors, please visit FINRA's BrokerCheck
Securities offered through Woodbury Financial Services, Inc., member FINRA, SIPC, – and Snyder Insurance and Financial Services and Woodbury Financial Services, Inc. – are not affiliated entities. Investment services offered only where licensed to do business. This communication is strictly intended for individuals residing in the states of CA, FL, IL, IN, MO, WI. No offers may be made or accepted from any resident outside the specific state(s) referenced.
Important Consumer Information: A broker-dealer, investment adviser, BD agent, or IA rep may only transact business in a state if first registered, or is excluded or exempt from state broker/dealer, investment adviser, BD agent, or IA registration requirements as appropriate. Follow-up, individualized responses to persons in a state by such a firm or individual that involve either effecting or attempting to effect transactions in securities, or the rendering of personalized investment advice for compensation, will not be made without first complying with appropriate registration requirements, or an applicable exemption or exclusion. For information concerning the licensing status or disciplinary history of a broker-dealer, investment, adviser, BD agent, or IA rep, a consumer should contact his or her state securities law administrator.eo.