Does My Chicago Based Business Need Workers' Comp Insurance?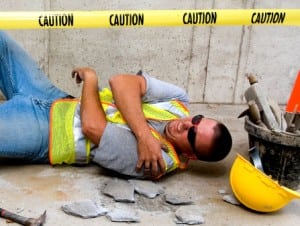 Are you an owner of a small business in need of bringing on an employee for the first time? Maybe you use a subcontractor or have members of your family working for you. Are you wondering if your business should have workers compensation? Do you know if you and your business would be responsible in the event of injury? Maybe you have a home business that's grown to the point where you're thinking of hiring someone part-time. Are you asking yourself is this means you need to insure for workers compensation? Or say you're paying a member of your family to help out during the weekend. Does that mean workers comp is needed? Perhaps you have a one-person subcontractor that doesn't carry workers compensation insurance for himself. Does this mean you're responsible for this type of coverage?
In nearly all of the above examples, the first answer is YES. But a simple YES doesn't give you the whole story.
Understanding how workers compensations laws differ from state to state is important. These laws can vary widely from the East Coast to the Mid West to the West Coast. The laws governing workers comp in Illinois, for example, will be different from those of another state. To assure you understand how to protect your business, it is best to contact your state's workers' compensation division to get a grasp on the particular laws of your state. Keep in mind, too, as is typical in the insurance industry, rules may change rapidly. What might have been true yesterday may change by tomorrow. Click on the following link to find the dept. of workers compensation for Illinois (http://www.iwcc.il.gov/). Looking for a different state? Use this link (http://www.dol.gov/owcp/dfec/regs/compliance/wc.htm).
If you have any paid employee, the majority of states dictate that workers comp insurance is provided for you. This post is directed to business people living in Illinois, so if your business is in a different state, contact the proper department in your home state for information that applies to you and your business.
Requirements for obtaining Illinois workers comp coverage:
1) The Illinois Workers Compensation Commission says that having one employee, whether part-time or full-time, requires the business owner to carry workers comp.
2) Is your employee a relative? You're still obligated to have workers compensation. Exclusions to this law are relatives acting as corporate officers or are excluded by agriculture exemptions.
3) Exclusions can also be made for certain members of limited liability companies (LLC's), such as Sole proprietors or corporate officers.
But suppose you work with a subcontractor? Do you need workers compensation to cover him or her? Though you aren't obligated to provide workers comp for a subcontractor, keep in mind that many insurance companies often audit subcontractors much as they do employees. They take into consideration whether proper steps by the small business owner were taken or not.
In Illinois, you will want to assure that your subcontractor provides has general liability insurance as well as workers compensation. Whether the subcontractor is a sole proprietor or a corporation, insurance companies will consider the subcontractor's costs to be pay-roll if you don't oblige them to provide their own workers comp. Granted, this isn't particularly fair, but it does shield your business from sudden and potentially devastating costs.
Workers Compensation may be complicated, but it is essential. To properly protect your small business, you need to understand your state's regulations and rules. Talking to a knowledgeable insurance agent can help you.
We are at your service and happy to answer your questions. Get a free review on your business insurance any time by calling Snyder Insurance at (630) 960-4848.