Finding The Top Commercial Insurance For Your Company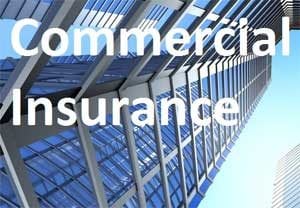 Do you have the proper commercial insurance coverage for your business? Your company is uniquely run, no matter you type of business. And this means that your business insurance needs to be tailored for the best fit and within your company's budget. Flexibility and customization are essential. Your Illinois business deserves commercial coverage that takes all this into account. The right coverage designed specifically with your company in mind ensures that you'll get exactly what you need to safeguard your business investment.
Just as a family needs the right Homeowners Insurance and the main wage earners need to plan ahead with Life Insurance, a business owner needs to have a well-rounded commercial insurance policy. Snyder Insurance and Financial Services takes a look at some basics that can help you decide on the best business insurance for your company.
Building The Best Commercial Insurance Policy For Your Business
Your commercial insurance policy should shield your business on several levels. It should cover you against a natural disaster, in the event of fire or theft, or if a lawsuit is brought against your company. Illinois regulations dictate a company's basic insurance parameters. These include workman's comp, unemployment and disability insurance. But these are just the bare bones of a business insurance policy. Since every company is unique, the coverage each one gets should take into account exactly what is needed to ensure something catastrophic entirely apart from the basic coverage doesn't send a business into a financial death spiral.
Let's take a look at a variety of coverage options that can help make sure your company stays in business for years to come.
Kinds Of Additional Commercial Insurance
Property Insurance (PI)
Even though the state of Illinois doesn't require a business to include property coverage in a commercial insurance policy, this is an essential part of any business insurance. This coverage protects loss and damage that may happen to real or personal property.
Boiler and Machinery Coverage (BMO or BMI)
In spite of its name, this addition to commercial insurance covers more than a building's boiler or general machinery in the event of unintended breakdowns. Certainly, it covers these, but it also covers other kinds of equipment. Generally speaking, it also covers reimbursement for damages to any properties and for losses due to the disruption of business; i.e. computer damages in the event of fire.
Debris Removal Coverage (DRC or DRI)
This part of commercial insurance takes care of any costs incurred regarding the removal of debris in the event of fires, floods, windstorms or other disaster. Case in point: your offices have been completely destroyed in a fire. While the property coverage in your business insurance will compensate the cost of reconstruction, it will not cover you for debris removal. That's where DRC comes in.
Builder's Risk Coverage (BRC or BRI)
BRI will cover a building during the time it's being built. An example for this would be strong winds or a tornado destroying the building before it has been completed.
Glass Insurance (GI)
GI will cover things like storefront or plate glass window breakage.
Inland Marine Coverage (IMC or IMI)
This part of a commercial insurance policy will cover properties in transit. It also covers any properties that are on your company's premises that belong to another company or person unrelated to your business. Let's say that you own or operate a dry cleaning store and a fire breaks out that damages customer clothes or belongings. IMC would cover the losses.
Business Interruption Coverage (BIC or BII)
BIC will cover income losses and any expense related to damages or loss of properties. By way of example: fire has forced the closing of your business for several weeks or months. This part of you commercial insurance will take care of employee wages, any taxes or rental payments. BIC will even pay any net profit lost during the time your doors are closed.
Ordinance or Law Coverage (OLC or OLI)
OLC will cover cost related to demolition and rebuilding in the event of a company's building has been partly destroyed. In general, 50% of the building must be irreparably damaged. It is the OLI coverage in a commercial insurance policy that takes care of expenses related to bringing the new structure up to code.
Let's say your company owns and operates out of a 3-story building that is a century or more old. Flooding overcomes the basement and two more floors about that. For example, your three-story building is 100 years old. A flood destroys the basement and first two stories. The damage has affected over half of the property. A municipal ordinance dictates that your company must demolish the building and you must rebuild in accordance with present codes. If a company has not included OLC in its property insurance coverage, the commercial insurance will not cover this very large expense.
Liability Coverage (LC or LI)
Adding LC to your commercial insurance protects your business against an injury caused to a third party. Should a personal injury or a property damage suit be brought against you business, the expense incurred by your legal defense, as well as any resolution that is awarded against you, is where liability coverage comes in. General liability coverage is for ordinary risk, such as a customer injury that takes place on property owned by your company.
Depending on your business, you may want to add more specific types of liability coverage to your commercial insurance, like Errors & Omissions Coverage. This takes care of an unintentional error or failure that results in legal or non-physical harm, such as a failure in properly filing an essential document.
Other Types Of Added Coverage To Consider
Every business has unique needs. It's important to carefully consider all aspects of your company before deciding what to include that will create the best commercial insurance for yours. It may be well worth your while to consult your company's attorney or other legal assistance when putting together the elements of your business insurance.
Among other types of coverage to consider, beyond those already outlined in this article are:
Crime Insurance
Fidelity Bonds
Malpractice Insurance
Business Vehicle Insurance
Directors' and Officers' Liability Insurance
Tenant Insurance
Finally, remember that shopping around is the first step in getting the best commercial insurance at the most affordable price for your business. Working with an independent insurance agency will give you a head start in this. Independent insurance agencies are beholden to their client rather than to any one insurance company. Helping businesses compare the coverage and cost of commercial insurance across a broad spectrum of insurance companies is a primary hallmark of independent insurance agencies.
Snyder Insurance & Finance Services: Serving Chicago & Illinois For 30 Years
Snyder Insurance and Financial Services is a full service independent insurance agency that has proudly served the Chicago area for over 30 years. Commercial insurance is one of our specialties.
Our portfolio includes over forty of the finest and most financially secure companies in the industry. With twenty-plus highly trained professionals on our team, we can customize these products and services to meet the unique needs of every business client.
Call us at (630) 960-4848 or use our Contact Page to learn how we can serve you.