When A Tornado Warning Is Announced, Will You Be Ready?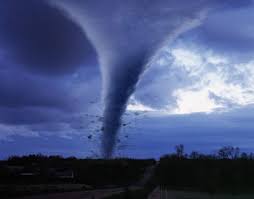 Tornado season is upon it. Do you know the difference between a tornado warning and a tornado watch? Do you know how to protect your employees and safeguard your business in the event of a tornado strike? We here at Snyder Insurance urge you to be prepared.
From the middle of spring to early summer, it's time for all businesses to be aware of the increase in storms in the Chicago area. Developing a severe weather plan that maximizes safety for you and your workforce in the event that a twister hits your place of business is imperative. Here are seven tips for getting your business and staff prepared for storm season.
Seven Tips For Preparing Your Business For A Tornado Warning
1. Do you have adequate space for your full workforce and any clientele that are likely to be in your place of business in the event of a tornado strike? FEMA guidelines say a business should have five square feet per individual, whether standing or sitting. Ten square feet should be allotted for each person who uses a wheelchair.
2. Do a walk-through of your entire business space to determine what area or areas offer optimum safety. Roomy underground spaces, such as basements, are ideal. But if your place of business does not have underground space, your next best option is the lowest possible level in the building. Within this area, inner rooms with appropriate space or hallways are good choices. Keep away from any area that has windows. Also, any room that has a lofty ceiling or shares a wall with the building's exterior should be avoided, especially during an official tornado warning, since there is an increased chance of that area being damaged in storm.
3. Walk around the outside of your place of business. Are there landscaping features, trees, utility poles or any other exterior features that have the potential to damage your building or crash through windows? These factors should be considered when choosing your shelter area.
4. Organize storm drills and practice them on a regular basis. Your entire workforce needs to know the locations of safe areas and rehearse the best routes to get to them. Every employee should know the definition of "tornado warning" and "tornado watch", as well.
5. Keep a "weather eye," and know the levels of a severe weather announcement. "Tornado watch" is a term that means conditions are primed for the formation of tornadoes and that the prospects for one forming in the announced regions are high. "Tornado warning" is a term that means a twister has been seen in the announced region or that it is heading in the direction of that region. It can signify, as well, that radar indicates a very strong likelihood of tornadoes forming.
6. Keep a weather radio. Make sure your business has a weather radio handy so you can be quickly alerted to severe weather warnings. Even better, assign someone the responsibility of listening to the radio. That person should keep on top of local radar news, as well, in the event that a watch or warning is active. Your designated weather watcher should understand the difference between a tornado warning and a tornado watch, and update personnel as the weather progresses. He or she should also assure that everyone knows where the safe areas are and how to get to them.
7. Review your business insurance coverage before disaster strikes. After a tornado hits is too late to wonder if your insurance covers your business and your employees sufficiently. Get a jump start on preparedness now.
Find more info and great weather tips by visiting www.ready.gov/tornadoes.