A Primer for Finding the Best Car Insurance for You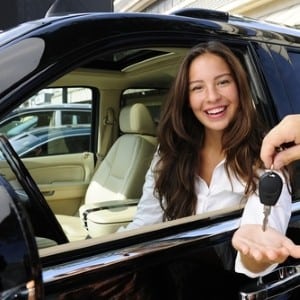 Whether you're looking for car insurance for the first time or you're an old pro at it, knowing the basics is always the best way to pair great savings with best protection.
As an independent insurance company, Snyder Insurance in the Chicago area knows the ins-and-outs of auto insurance comparative shopping. Getting the right match for you and your family is as important to your peace of mind and budget as any other vital coverage: like Health, Life, or a Commercial/Business policy.
So let's take a closer look at finding the best car insurance in Illinois for your unique needs.
Why Car Insurance is Required in Illinois
The following is based on information available at Insurance.Illinois.gov, a public service web site run by the Illinois Department of Insurance. Keep in mind that the info is intended to help Illinoians acquire a general understanding of car insurance, and Illinois law as it applies to auto insurance. If you need more definitive descriptions or interpretations of the Illinois Department of Insurance's policies, we recommend you visit the department's web site.
With that in mind, let's take a look at why car insurance in Illinois is so important. Auto coverage is meant to protect the policy holder from monetary losses in the event of several different factors. Car insurance provides help when it comes to vehicular repairs, medical bills due to injuries, and legal services which may come about because of a car accident. But it's allows meant to help protect those who are involved in an auto accident through no fault of their own.
Illinois law dictates that every owner of a motor vehicle must have a minimum set amount of liability coverage regarding car insurance. But the state of Illinois isn't the only institution that may require some form of auto insurance. Many establishments that are in the business of lending money related to vehicle purchases require borrowers to take on physical damage insurance. This protects the institution's stake in the car, truck, motorcycle, etc., that it has financed.
Useful Tips for Finding the Best Fit in Auto Insurance
Good car insurance starts with a dependable car insurance carrier. Beginning you search through an independent insurance agency is an excellent way to explore many options with a professional who has your best interests in mind rather than that of the specific auto insurance company. An independent insurance agency only works with companies that are properly licensed within the state in which they are operating. But it's helpful to be an active participant with your independent agent. Don't be shy about checking out a company's complaint ratio. The Illinois Department of Insurance maintains a list of auto insurance companies within the state that have 10 or more complaints against them.
Weigh your options carefully. Car insurance is an important investment in your family's welfare. You want to get the best possible coverage for your budget. It's just one of the reasons that partnering with an independent insurance agency works to your advantage. Your independent agent will work with you in comparing different policies so you can match what you need with what you can afford.
Make sure you have a thorough understanding of the coverage you want. Don't be afraid to ask plenty of questions and, most important, don't hesitate to tell your agent to explain things in layman's terms. Your independent agent is there for you, and want to make sure you're perfectly informed and satisfied with your car insurance options.
Of course, this trust goes both ways. In order to help your agent get the best car insurance possible for your situation, you will need to be honest and accurate when providing information on your application. Correct and complete answers help ensure your application will be accepted by your chosen carrier, and that your policy won't be voided later due to inaccuracies.
Car Insurance Requirements in Illinois
Your car insurance policy needs to include liability coverage. This is designed to financially cover bodily injuries to other people, as well as any damages to property, that is incurred because of negligence in operating the vehicle. Liability coverage may also pay in the event that an accident happens while a family member of your household, or another person, is using your vehicle with your consent. But liability coverage can include payment for legal defenses, as well, in the event that a suit is brought against you due to an accident. Liability in your auto insurance is generally specified as Bodily Injury coverage and Property Damage coverage.
You should consider purchasing as high a limit as you can afford in liability coverage. The Illinois state minimum requirements don't necessarily provide enough protection for your particular needs. In the event that you are found negligent and/or responsible regarding an accident, medical bills, legal penalties and judgments on damages can be quite steep. You'll be personally accountable for any amount that exceeds your policy's coverage.
You may also want to consider additional Uninsured Motorist Bodily Injury Coverage or Underinsured Motorist Bodily Injury Insurance to your car insurance coverage. These types of coverage are intended to provide in the event that you suffer injuries that are not covered by an at-fault driver that is uninsured or under-insured. Ask your agent for more details.
Other Car Insurance Elements to Consider
You'll also want to give careful thought to your deductible. A "deductible" is the amount of financial risk you're willing to take on before your car insurance benefits kick in. Deductibles can help reduce your auto insurance premiums, but it also means you'll pay more out-of-pocket upfront in the event of an accident.
Another element of car insurance to consider is Physical Damage coverage, which pays out when your car is damaged. The state of Illinois does not require motorists to keep this type of coverage. So you'll want to weight the value of your vehicle against the advantage of carrying this kind of coverage.
Meanwhile, Physical Damage coverage has two components to choose from: Collision, which relates to damages due to accidents with other cars or stationary objects, such as power poles or trees; and Comprehensive, which will pay out for virtually all other vehicle damage-related situations, like fires, storm damage or break-ins.
Optional Coverage to Consider
While the state of Illinois does require a mandated minimum of car insurance, the following are worth considering adding as optional coverage:
Accidental Death Benefit. To be paid in the event that the insured dies due to a car accident.
Custom/Non-Factory Equipment. This coverage can cover custom add-ons to a vehicle, such as electronics or other customizable add-ons.
Gap Coverage. In the event of an accident, this is designed to cover the disparity between the true cash value of the vehicle and what is still owed, whether loan or lease.
Medical Payments. This coverage takes care of any medical or funerary expense in the event that you and/or any passenger incur injuries or die due to an accident in your vehicle. Likewise, this coverage goes into effect should you and/or any family members are hit by a vehicle when on foot or riding in or operating another vehicle. Likewise, this will pay in the event that the policy holder has caused the accident.
You may also want to think about adding the following:
Physical Damage/Repair/Replace Coverage
Rental Reimbursement
Towing
Uninsured Motorist Property Damage (UMPD)
Be sure to ask your independent agent to thoroughly explain these to you.
Consulting with Your Snyder Insurance Agent
This is just the tip of the iceberg regarding the many options and basics of shopping for car insurance. That's why a quality, independent insurance agency is the best choice when exploring your auto insurance options. With more than just one avenue available in exploring car insurance companies, an independent agent works for you rather than any one insurance institution.
This not only simplifies your research for auto insurance, but ensures you have your own, personal expert highly experienced in all the details of vehicle coverage. It's the best way to be as informed as possible, and get the right coverage for you and your family at the best possible price for your budget.
In short, the more you know the better you will be able to select the best car insurance for you. And you don't have to go it alone. Contact Snyder at (630) 960-4848. Discover why we're a top rated, comprehensive independent Illinois insurer. We've served the state and the greater Chicago area for over 35 years, and we look forward to serving from you.