Spring Is A Good Time To Update Your Car & Home Insurance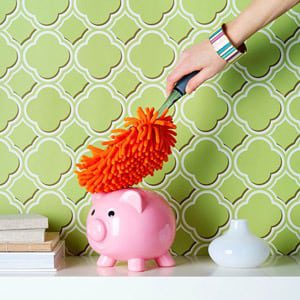 When you think about spring cleaning, your thoughts probably turn to tossing out the old and the unneeded around the house. But while you're taking a coffee or tea break from that, and from hunting down those dust bunnies that have been hibernating in the farthest corners all winter, it's a good idea to think about doing some spring cleaning for your insurance, too. After all, from year to year a family's car or home insurance needs can change dramatically.
As a family owned independent agency, Snyder Insurance and Financial Services knows all about those changes. We've been in the Chicago area for over 30 years and have helped families as the children grow and the parents move toward retirement. In this article, we'll focus on home and auto, and we have some tips to help make your car and home insurance "spring cleaning" go a little more quickly and easily.
Things To Think About In Car & Home Insurance "Spring Cleaning"
Jeanne M. Salvatore is the Insurance Information Institute's Senior Vice President and Chief Communications Officer. Ms. Salvatore says, "Just as it is important to look at your wardrobe, electronics and other personal items to see what needs to be tossed, fixed, updated or stored for the coming months, everyone should do a thorough evaluation of their insurance coverage at least once a year. So why not make a policy review part of your spring cleaning ritual?"
As the years go by, changes in life are a natural occurrence. What your family needs were ten years ago aren't likely the same today. That's just as true when it come to proper coverage, whether for car, life, home insurance, or other types of policies. So grab that cuppa, take a little break, and let's zero in on the following five points to help you assess what you need now in car and home insurance.
Make Sure Your Home is Covered for Full Rebuilding Costs
Go over your home insurance policy to ensure that it still covers the costs of any rebuilding you may be planning. Major improvements –like a new room addition, revamping a porch, or updating a kitchen or the bathrooms- can be great for adding value to a house. But if you don't make sure your policy and its insurance rates are adjusted to reflect these improvements, you risk being under-insured.
Reconsider Flood Insurance
All too often, homeowners don't think about flood insurance until it's too late. In most cases, this is because they think their home insurance automatically covers it. That's a common misconception. Most standard home insurance policies don't include flood coverage. In particular, spring time is a great time to get your policy out and review it for flood insurance.
If you already know your home insurance doesn't include it, don't take for granted that you don't need flood coverage. It's not something that is only for people who live on waterfront properties. Go to FloodSmart.gov to see if your home is in a flood risk zone. Also, the Snyder Team have experts that can advise you on flood insurance rates and how much coverage you may need.
Ensure That Your Valuables are Adequately Covered
When was the last time you updated your list of valuables, like new jewelry, precious heirlooms, or art? Have you been gifted a valuable item that you haven't yet added to the list? Standard home insurance does cover the theft or damage of valuables like these, but only up to a point. Generally speaking, the coverage ranges between $1,000.00 and $2,000.00.
That's why you should consider adding a special personal property endorsement or floater to your home insurance. Doing so ensures that your valuables are covered for their full dollar value. In addition, the insurance rate for a personal property endorsement will usually include coverage called "accidental disappearance." This means that if you lose a listed item, there's no deductible associated with that loss.
Remember, though, that any listed item's value is subject to change. A floater or endorsement insurance rate is based on appraised value. So be sure to make time to have your insured items reappraised on a regular schedule. This will ensure that you're only paying the exact amount you need on the floater associated with your home insurance.
Creating a home inventory is a terrific way to keep up on what you need in home insurance. A handy guide on the topic can be found at the Insurance Information Institute.
Understanding When You Need Comprehensive/Collision Coverage for Your Car
Aside from personal and health coverage, car and home insurance are probably the two most critical types of coverage your family needs. But just as with any other types of insurance policies, your car coverage needs change over time. This means that planning for changes in car insurance rates should be taken into account.
For example, do you drive an older car with a Kelley Blue Book value of $1,000.00 or less? If that's the case, some of the optional coverage you're keeping on the car may not be cost effective anymore. You may want to save money on your car insurance rates by removing either comprehensive or collision from your coverage. That money might be better spent on updating your home insurance or other needs.
Make Sure You Have Enough Liability Insurance for Full Protection of Assets
Standard car and home insurance policies generally include a certain amount of liability coverage. This helps pay in the event that a judgment goes against you, as well as helping with your legal fees. But there is a set limit on these protections. That's why it's wise to look into what an umbrella liability policy can add to your car or home insurance.
Let's face it. We live in a litigious society. Today's court costs and judgments can easily sky rocket above the coverage that standard car or home insurance generally provides. Umbrella liability coverage comes into play once you have reached the limit set in your renters', condo, car or home insurance coverage.
Have your assets experienced an increase lately? Then you might have more to lose than you think. Give serious thought to adding an umbrella liability policy to your coverage.
Questions? Snyder Insurance Has Answers!
The more you know the better decisions you'll make when doing your car or home insurance "spring cleaning." But, you don't have to go it alone. Call the Snyder Team at (630) 960-4848 or use the website contact page. You'll see why we're a top rated, comprehensive independent Illinois insurer. We've served the state and the greater Chicago area for over 35 years, and we look forward to serving you, too!