Insurance Apps That Make Your Life Easier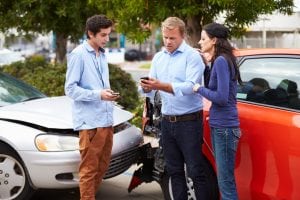 Every season has its own set of insurance risks and concerns, whether home, car, business or personal. So, at the end of each season it makes sense to take a look at your policies and see changes or updates might make sense. And there are insurance apps for your phone to make organizing and documenting those updates easier than ever. Snyder Insurance offers a few handy winter insurance tips and takes a look at these helpful phone apps provided by the National Association of Insurance Commissioners (NAIC).
Handy Insurance Apps For Renters And Homeowners
Not all winter insurance tips need to be complex or detailed. For example, here's a simple one:
During the upcoming colder weather, the down time waiting out a snow storm is a perfect time to get to work on making that home inventory you've been meaning to. Already have that done? Then you probably have some updating that should be taken care of. In either case, making sure the inventory properly lists your personal possessions goes a long way in helping ensure your homeowners or renters insurance has adequate coverage in the event of theft or damage. Keep in mind, too, that you might need a separate rider for higher-end objects such as jewelry, art and electronics. When making a comprehensive inventory, include as much info for each item as possible. Receipts, photos and serial numbers will all make any future claims go much easier.
Among our winter insurance tips, we recommend taking advantage of one of the National Association of Insurance Commissioners' (NAIC) insurance apps for phones called myHOME Scr.APP.book which helps you create a home inventory in no time at all. Available for both iPhone and Android, find it on iTunes or Google Play. You can even download a PDF directly onto your computer.
WRECKCHECK Insurance Apps For Vehicles
You probably don't need any winter insurance tips warning you about the risk of an automobile accident during inclement weather. Commons sense alone tells you that risk goes up in wet, icy winter weather.
But before you head out on wintry roads, be sure to confirm that your insurance's liability limits are sufficient to protect you in the event of injury or damage during any accidents. And there should always be a copy of your insurance card, along with updated contact info on your insurance provider, kept in an easily accessible place in your vehicle.
Another one of NAIC's insurance apps for phones is WRECKCHECK. Using this handy app will relieve some of the anxiety in an already stressful situation. It takes you step-by-step through the kind of info you should gather right after the accident. What's more, the app lets you email your report right to your insurance agent. The WRECKCHECK app can be found on any iOS or Android device. And, like myHOME Scr.APP.book, there's a downloadable PDF version as well.
Snyder Can Answer Your Questions About Your Homeowners, Renters Or Auto Insurance
Snyder Insurance is a family owned independent insurance agency since 1979. The Personal and Life Insurance experts on the Snyder Team are happy to answer any questions you may have about your own homeowners, renters or auto insurance coverage, or about the handy insurance apps mentioned in this article.
Call us at (630) 960 4848 or use our Contact Us Page. We're glad to help.