The Importance Of Having A Personal Articles Floater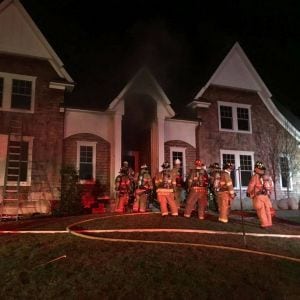 If you're like most of us, you and your family have things in your house that are especially dear; often, quite valuable. Perhaps family heirloom jewelry, a rare vintage wine collection or an exceptional one-or-a-kind collectible photograph.
Usually, possessions like these need specialized coverage that isn't included in standard homeowners insurance. This type of coverage is called a personal articles floater, and it provides protection for particular belongings like high-value artwork, jewels, silver dinnerware, antique furniture or other antiquities, rare collectibles, and a variety of other exclusive possessions. Not sure of what you need in a personal articles floater? Snyder Insurance in the Chicago area takes a closer look at this specialized coverage to help you sort it out.
What Is A Personal Articles Floater?
A personal articles floater (PAF) insures valued personal possessions that might require extra coverage beyond that covered through regular homeowners insurance. There may be a variety of exclusions or limits within the basic homeowners policy that make this necessary. Taking a good look at your basic coverage will help you know what you need to protect through a separate personal articles floater.
You many hear the following terms when discussing a PAF with your insurance agent:
Scheduled Coverage: Scheduled personal property covers out-of-the-ordinary valuables. This separate coverage ensures full value when a claim is submitted.
Admitted and Non-Admitted Markets: While these terms may sound as if certain insurance carriers are prohibited, it actually has to do with the regulations they have to adhere to. Neither does it have to do with the company's financial solvency.
Agreed Value. "Agreed value" means the insurer may accept as a provisional condition, a reasonable statement of property values that is signed by the insured.
In Vault Coverage. This addition to a floater restricts reimbursement for items that are stolen or damaged while in storage within a vault. "In Vault" coverage substantially reduces the rate of the floater. However, should an item be stolen or damaged after it has been removed from the vault by the owner(s), the item will not be covered by insurance unless the following conditions have been met:
The insured notifies the insurer in advance of the item's removal, as well as when the items are returned to the vault.
The insured pays an additional premium to cover the item for the period of time it is away from the vault.
What To Look For In A Personal Articles Floater
In general, a well-planned PAF will ensure adequate reimbursement for replacing the items listed in the floater or, alternatively, will reimburse the actual cash value. The floater can be written to cover an individual item, or can offer blanket coverage for multiple articles. PAFs also cover damage or breakage of fine art items; can include earthquake coverage; and can be written on an "agreed value" basis.
A personal articles floater can be written with an "in vault" provision. As with items that are not kept "in vault," this provision can be made for single items, scheduled pieces, or blanket coverage. "In vault" coverage can also be written for agreed value, current market value or a combination of both. Also as with items that are not kept "in vault," earthquake coverage is an option. A high deductible option can be written into "in vault" coverage, too, as can breakage coverage for high-end art pieces.
Examples Of Items In A Personal Articles Floater
It would be difficult to list all the types of personal possessions that can be covered in a homeowners insurance personal articles floater. But among those commonly covered are:
High-Value Heirlooms
Camera Equipment
Jewelry
High-Value Collections
Personal or Collectible Memorabilia
High-Value Artwork
Musical Instruments
High-Value Clothing, such as Furs
High-Value Sports Cards and Sports Collectibles
Guns
Vintage or High-Value Wine Collections
Snyder Insurance: Your Independent Insurance Agency
As a top rated independent insurance agency, Snyder Insurance and Financial Services is uniquely qualified to serve you, whether you're just beginning to explore how to protect your high-value items or are looking to reassess your present insurance carrier. Call (630) 960-4848 or use our Contact Page.
Snyder Insurance has been proudly serving the insurance needs of Chicagoans, the people of Illinois and more than twenty other states for over thirty years. When you're thinking of including a personal articles floater to your homeowners insurance, or for any other of your insurance needs –from commercial to personal to health– we hope you think of us, as so many Chicagoans have.