How To Boost Your Cyber Risk Management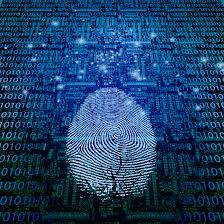 These days, more and more companies are storing data and information digitally, both on their own servers as well as in the Cloud. The risks your company might suffer due to a data breach are quite different from those that are covered by insurance like those regarding Errors and Omissions or General Liability. So having a comprehensive cyber risk management plan to address deterrence, disclosure and manage crises as well as ensure that cyber risk insurance coverage is on hand should a data breach occur is essential. 
Maximizing your cyber risk management is comprised of four basic elements. So let's take a closer look at each, brought to you by the Snyder Insurance team here in the greater Chicago area.
Developing Tactics to Thwart Data Breaches
Using encryption on each device in use by your employees goes a long way in preventing unauthorized access should any get lost or stolen. Laptops, smart phones, tablets or any other type of business device that lacks encryption frequently aren't covered by cyber risk insurance policies. The first step in ensuring that you're company has adequately protection is to learn whether your company's electronics need encryption or not.
To begin, Snyder Insurance recommends that you educate employees regarding the ever-present risks of phishing and pharming scams. When something comes through their emails or texts that seems suspicious, such a links from an unknown source or that direct them to offers that look "too good to be true," train them to not click on the link and to immediately report the information.
Good cyber risk management should include analyses of risk based on the following 3 viewpoints: technological, people-based and processes. Assessments that take these 3 things into consideration offer a clearer perspective on likely gaps in your business's cyber security. But don't get complacent once you've put the plan in place. Revisiting and revising the plan on a regular basis will help keep you on top of new risks when they happen. And they happen with growing frequency, at times on a daily basis.
Educate Yourself and Your Employees on Your Disclosure Responsibilities
Should a data breach occur, it is possible that you might have a legal obligation to inform particular individuals, organizations or companies. For businesses that are publicly traded, the Securities and Exchange Commission (SEC) has guidelines making it very apparent that cyber security events must be reported to stockholders, regardless of if your business is merely at risk of any incidents or has experienced successful breach.
The Securities and Exchange Commission strongly recommends prompt and correct disclosure that is comprehensive regarding any risk or event that's vital for investors or clients to be aware of. But it's also critical to properly determine what specific info and details ought to be made available. To notify a wide spectrum of people when such action isn't necessary runs the risk of causing needless worry among persons who haven't been impacted during the breach.
In a case where a data breach is extreme, it may be necessary to go beyond mere assessment and disclosure regarding the information. It may become necessary to destroy or modify data according to its sensitivity.
Preparing For Crisis Through Your Business's Cyber Risk Management and Response Plan
Being prepared for the worst is vital when you develop your cyber risk management program. When a data breach occurs, it will be critical to respond swiftly and appropriately. Evaluate when and how the breach happened, determine what info was compromised and the number of people impacted. Appraise any risks that occur due to the breach of data, and determine the course needed in order to alleviate them.
In managing any crises, you will need to keep clientele and stockholders updated on the actions you're undertaking while striking an appropriate balance regarding information disclosure. In your communications to those affected, focusing on the improvements you're putting into place to prevent any future breach will go a long way in restoring trust.
Risk Management and Internet Tech divisions, along with in-house attorneys, need to team up in creating and refining your cyber risk management plan. All need to be involved and understand how their division will be responsible should any breaches occur.
Protecting Your Data and Your Business
Every business should include cyber risk insurance coverage when developing a cyber risk management program. Assess what kind and amount will best fit the requirements of your business.
Questions About Cyber Risk Management?
Cyber risk insurance is specially designed for the perils that are inevitably a part of today's technology. This coverage mitigates risk that other kinds of business liability coverage don't cover. How much your business might need will depend on elements like your company's particular function and vulnerability to data breach.
A cyber risk insurance policy can be customized to your business's distinct circumstances. It can even be written to take into account costs of disclosure following a data breach. The Snyder Team has trained, experienced agents who can help you understand the type and amount of cyber risk insurance that will best fit your business as well as how to protect your company from data breach. Call (630) 960-4848 or CLICK HERE to ask for a quote.