Five On The Rise: The Most Common Summer Theft And Accident Insurance Claims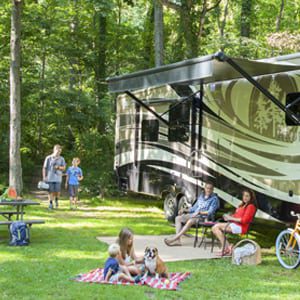 Summer is made for fun, especially in Chicagoland. Boat outings, summer road trips, street fairs. What's not to love? The last thing anyone wants to think about is making a theft or an accident insurance claim. But, let's face it: that's going to happen to someone, somewhere, sometime. Snyder Insurance, serving the greater Chicago area, wants to help reduce the chances that that someone will be you. So here are five facts about summer that can help you prevent the need to make a claim on your accident or theft insurance policies, whether for boat, auto, motorcycle, or RV.
The Five Most Common Reasons For Summer Theft And Accident Insurance Claims
Vandals, Mischief and Theft! Oh My!
The return of summertime always means that theft and accident insurance claims go up. Here's how to help reduce the chance that your property and belongings will strike the bad guys as the perfect targets this summer.
Leave no items, not even those that aren't very valuable, in plain view in your car. Stowing them away in the trunk before you leave home is always your best bet. When shopping stow your bags in one trip to the trunk, and do so only when you're ready to leave for the day.
Parking as near to your destination as you can, in as well-lit of an area as possible, goes a long way for safety. And always activate the car alarm. You might be surprised to learn just how many theft insurance claims involve un-alarmed or unlocked vehicles.
Boating and RVing
Summer just has a way of making us all want to hit the water or that ribbon of highway. Great lakes, rivers, national parks and travel resorts seem to call our names. No surprise, then, that accident insurance claims for boats and RVs jump significantly during spring and summer.
Simple preventive methods can make a big difference in helping to ensure that you and your family's chances of boating or RV accident insurance claims are reduced. When you're on the water, all boat passengers should wear life jackets. That includes you, Captain!
Just got your very first RV? Exciting stuff, to be sure! But, keep in mind that a significant percentage of RV accident insurance claims are related to drivers who are inexperienced in operating these large vehicles. Taking an RV safety class before you put the wheels on the highway can really help you and your family stay safe.
No matter what type of vehicle you operate this summer, be sure to do a thorough check to ensure that it's road or sea worthy. Engine fluids should be topped up and fresh, boat bottoms well maintained, RV tires properly inflated, etc. And whether on the road or on the water, keep a well-planned emergency aid kit on board.
Tire Blowouts
Summer sees more long-distance road travel than any other season. An average of over 30 miles a day! That's a lot of rubber meeting road, so it's no small wonder that summer time blowouts have a lot to do with a rise in accident insurance claims. These blowouts can cause serious injury and damage. Under-inflation is a primary reason for them.
Checking tire pressure every two weeks with a good tire gauge is a sound vehicle maintenance habit to get into. Follow the tire pressure recommendations in your owner's manual. You should also be able to find that information inside the driver-side door or inside the trunk.
Also regularly check for tire wear, cracks, or sharp objects pushing into the walls or treads. Include regular checks for tread depth. Using a penny to ensure you have proper depth works very well. If you can see all of Lincoln's head, your tread has worn too thin. Time to replace those tires!
Motorcycling and ATVing
No better time for getting out the motorcycle or ATV than summer! And, of course, accident insurance claims spike when this happens. With motorcycles and ATVs, accidents can be particularly deadly. Wearing the proper gear can make the difference between life and death. Riding wear should include boots, gloves, jackets, helmets and long pants.
Vigilance saves lives, too. Keep a "weather eye" out for obstacles both living and inanimate. Things like animals crossing the roadway, potholes, and loose gravel can all cause wipe-outs.
Fatigue While Driving
A recent poll by the National Sleep Foundation shows that 60% of U.S. drivers admit they have operated a vehicle while feeling sleepy. 37% admit to falling asleep behind the wheel. As the days heat up in summer, hot weather contributes to an uptick in accident insurance claims.
Don't risk your life or those of your passengers. If you're driving alone and become groggy, pull into a safe area as soon as possible and rest until the fatigue passes. If there's another licensed driver in the vehicle, trade shifts in driving.
Have Questions? Snyder Insurance Has Answers!
Theft insurance claims. Accident insurance claims. The more you know about how the summer season impacts these the better you, your family, and friends can enjoy yourselves. Making sure your current insurance is up-to-date will increase your peace of mind, too.
Don't know where to start? We can help with all your theft or accident insurance questions! Call Snyder Insurance and Financial Services at (630) 960-4848 or use the website contact page. You'll see why the Snyder Team has made our agency a top rated, comprehensive independent Illinois insurer. We've served the state and the greater Chicago area for over 35 years, and we look forward to serving you, too!