The Latest Needs In Cyber Insurance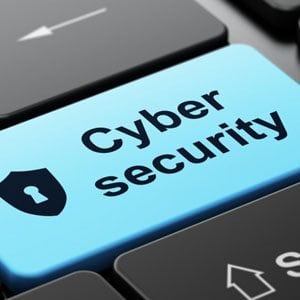 Cyber theft, attack and terrorism are in the news a lot these days, and with good reason. About 1.5 million cyber attacks occur every year. That breaks down to 3 every minute. Little wonder, then, that cyber insurance is a growing area of interest for both small or home-based businesses and commercial companies alike. With this in mind, Snyder Insurance takes a look at what is trending in cyber and privacy insurance.
Cyber Insurance And You
Whether you're concerned about privacy breaches at your small business or a large commercial concern, cyber insurance has become must-have coverage in today's business world. This is no business that does not hold or process sensitive data on the company itself, its clients, workers or customers that cyber thieves are looking to steal.
Every size company needs cyber insurance. But, particularly for small businesses, having the right cyber and privacy insurance can mean the difference between keeping the doors open and permanently shutting them. A data breach can dramatically interfere with a business's cash flow, putting it out of business entirely.
An experienced, quality independent insurance agent will thoroughly discuss all viable options in cyber insurance. The business owner will be asked about the kind of data is processed, where it is stored, the amount of data that needs to be protected, and how the business's internet system and internet tech department are organized.
Cyber insurance should adequately cover any costs resulting from a data breach. This includes recovery of data, any interruption of business due to the breach, credit monitoring, forensic needs, cyber extortion (this is when data is held for ransom), the handling of public relations after a breach, and legal expenses incurred because of the breach.
Below are the 4 types of cyber crime that are trending today.
Social Engineering Through Hacking. This type of cyber criminal activity, known as "phishing," simulates the identity of a particular company online. It remains one of the most common and successful cyber scams today.
Generally, the hacker will "mock" a business's or an executive's ID through the creation of a virtually perfect duplication of the company's or exec's email style. The hacker's email will include a call to action. These can be a variety of requests, like asking for a transfer of funds, for a review of a sales deck (also generically known as a PowerPoint presentation), asking that victim respond to a "court appearance" notification, or notifying the victim of "mail/package delivery notice" as though from a trusted source like UPS or FedEx.
If this has already happened to you, you're not alone. Major companies and universities the world over have fallen victim. Sometimes the focus of the hack is stealing money through fund transfers. Sometimes the target is data. In either case, the cost to the victim company can be in the multi-millions. This makes cyber insurance as important to the protection of a business as fire and physical theft insurance coverage.
Cyber Terrorism. Cyber terrorism tends to more political in nature, with a focus on destruction or disruption. But that doesn't mean it won't touch the lives, money and intellectual property of countless businesses in the U.S. on a regular basis.
Cyber terrorists have successfully targeted corporations and national governments alike. The attacks often involve "distributed denial of service (DDoS)", a scheme that floods the victim company's site with an immense volume of data that disrupts or crashes the victim's servers. Such a method was used to crash a substantial part of the internet on U.S.'s East Coast in the fall of 2016.
Cyber terrorists also take advantage of phishing. It's used as a way to find a "back door" into a company's or a government's valuable and confidential information. Companies that are connected to government contracts, no matter how remotely, should have cyber insurance that covers this type of terrorism. Keep in mind, however, that this type of cyber and privacy insurance doesn't include coverage for physical or bodily injury.
Property Damage Through Cyber Hacking. One of the most surprising and recent ways that cyber villains are wreaking havoc is through property damage. Hackers have been known to turn off cooling systems that are computer-controlled, ruining multi-millions of dollars' worth of food products. This type of cyber attack can also be used to inflict physical damage to server banks and other computer-related or run equipment.
With so much of today's business operations relying on computer-controlled automation, industry of every kind and on every level is at risk. This type of hacking isn't focused solely on larger, brand-name corporations. Hackers are often mercenaries hired through the dark web to inflict property damage for a myriad of reasons: financial, ransom-based, political, and even simple grudges. Regardless of the motive, cyber insurance to protect against property damage through hacking is an essential part of protecting today's businesses.
Hacking Medical Records. There is little data more valuable to a criminal hacker than medical records. This type of cyber crime is often done with a software program commonly called ransomware. The cyber criminal holds medical records data hostage, making it inaccessible until a ransom is paid to have it re-released.
This is a particularly low and nefarious type of cyber extortion crime. A patient's medical record is essential for proper, often life-saving treatment. It is also a way to uncover virtually every detail of information that can be known about the patient. Strong cyber insurance for any businesses related to the medical community isn't just a must in order to avoid costly ransom situations. It also can prevent stiff federal fines related to lax or ineffective data protection measures.
Cyber insurance tailored for health care industries is experiencing huge growth within the professional cyber and privacy insurance markets. This type of policy protects health care systems through the coverage of outlay in relation to patient notifications, forensics, credit monitoring, call center support, class-action litigation, public relations and regulatory fines.
Ask Snyder About Cyber Insurance Protection
The right cyber insurance for your business is something to discuss with a trained, quality independent insurance agent. Here at Snyder Insurance and Financial Services, specialization is one of our main focuses. As a top rated independent insurance agency in the Chicago area and over 20 states, you can trust your Snyder agent to have your business's best interests in mind.
Cyber and privacy insurance is customizable coverage that takes into account your business's individual exposure risk. Snyder keeps up-to-date on all trending cyber crime conditions, litigations and any change in state and federal laws.
Cyber criminals never stop searching for the next opportunity to take advantage of a business's weakness. Call us today at (630) 960-4848 or use our Contact Page. We look forward to serving you.