Illinois Drivers License Renewal Undergoes Overhaul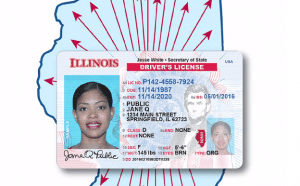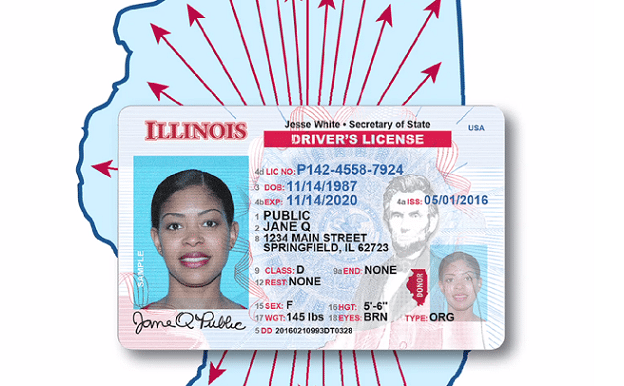 Illinois' Secretary of State has made an important change in how Illinois drivers license renewal and residential ID cards will be issued. This past spring, the Secretary's office implemented a new procedure called Central Issuance at the Illinois DMV. Rather than issuing a permanent vehicle operator license/ID card upon the conclusion of the application process, drivers receive a temporary, secure paper driver's license or ID card. The temporary license/ID card is valid for forty-five days. The new Central Issuance (CIDL) process isn't changing the existing fees for driver's licenses or ID cards, and there are no changes in the procedures of the Safe Driver Renewal program.
New Illinois Drivers License Renewal Process Includes Enhanced Features
As part of the new Central Issuance process, a redesigned driver's license/ID card is being introduced. The new card has enhanced security features designed to protect the card holder's personal information. These new developments in Illinois drivers license renewal are designed to avert counterfeiting, as well as to better ensure card holders' protection from identity theft. The changes also aid the state of Illinois in coming closer to being REAL ID compliant, a federally mandated Act that establishes minimum security standards regarding state-issued driver's licenses and identification cards.
Once the Secretary's office has conducted fraud checks that ensure the applicant's identity, a high quality secure card is printed and mailed to the recipient's address within fifteen business days. Residents who have valid driver's licenses or ID cards need not get the redesigned card right away at their Illinois DMV branch. Existing cards are valid up to their expiration date. It's anticipated that it will take up to four years for the old design to phase out.
With this new procedure in Illinois drivers license renewal, it's highly important that your correct mailing address is properly recorded. By law, Illinois driver's license and ID card holders must notify the Secretary of State if their address changes within ten days.
Complete information is available on the CIDL's downloadable pdf hand out, available online with phone numbers, links and full information on what to expect and what is required of Illinois driver's license and ID card holders. Information can also be found at your local Illinois DMV branch. You can also learn more by going to www.cyberdriveillinois.com or calling (217) 782-7044.
The Snyder Insurance Team is also happy to help you with any questions you may have about where to learn more about the new CIDL process, driver's licenses and ID cards or your auto insurance. Call (630) 960-4848.