You Should Be The Skipper Of Your Own Boat Insurance Coverage Options.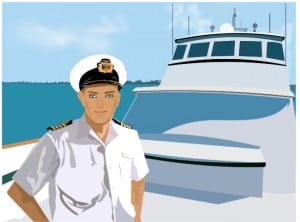 The unexpected can happen any time. It doesn't matter if you're on the waves daily or if your vessel is dry-docked for the season. You want to protect your boat against the unforeseen throughout the calendar. Often, coverage isn't a legal necessity. But your lien holder might require it. Count on Snyder Insurance to answer whatever questions you may have about boat insurance coverage options. Below is a helpful list of coverage types.
 Boat insurance coverage options for medical payments
These types of boat insurance coverage options assists in paying medical expenses should you or someone on your boat suffers injury during an accident. Snyder Insurance is at the ready to help you with any boat insurance coverage questions.
Boat insurance coverage options for watercraft liability
In the event of accidents, this coverage takes care of any medical or other related costs of those hurt, as well as the expense of repair or replacement related to other people's vessel or property.
Property insurance
This coverage provides in the event that your boat is damaged during an accident with another vessel or objects like a piers, buoys, docks or debris. It generally also will pay for damages incurred by circumstances besides collisions, such as thefts, fires or vandalism.
Repair cost
This coverage takes care of repairs regarding your vessels, motors, equipment or trailers with no deduction for depreciation. This option is only available for partial losses.
Emergency services
In the event of a break down, this coverage sees to the expenses of tows, labor or costs for delivery of fuel, oil or batteries.
Uninsured watercraft coverage
This coverage provides in the event of a mishap with an uninsured boater. It aids in paying for injury to you, family members and anybody on your vessel who has sustained injury.
Agreed value option
This coverage assures that you are reimbursed the full worth of your boat as it is at the set up of your policy, not the any present, fluctuating market prices.
Personal effect coverage
Coverage of fishing gear and any personal possessions on board that suffer damage, loss or theft.
Additional boat equipment
Coverage of boating-related equipment such as anchors, life jackets and course-plotting devices, within the limits of policy.
Boat trailer coverage
Coverage for damage to boat trailers that is a result of any accidents or other unexpected incidents.
Call Snyder Insurance today to get answers to your boat insurance coverage questions, and discover more ways to guard your boating investment.