Home Inspection Tips to Prevent Costly Repairs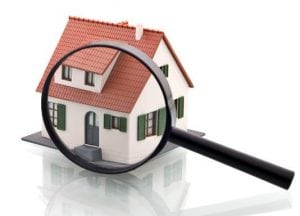 Our Chicago area winters can be brutal at times. Snowing, sleeting, ice and hail storms can cause major damage to homes, so inspecting a house in the spring can save you a lot of money and worry down the road. Some home damage is to be expected, so it is imperative that you perform an inspection of your house and property during spring to check on any possible damage that might have occurred during the winter. The following home inspection tips will show you how to thoroughly inspect your house and property in five easy steps.
Five Important After-Winter Home Inspection Tips
Inspecting a house for after-winter damage isn't difficult. By covering the five essential areas of your house and property, you'll go a long way in nipping any damage in the bud. The team at Snyder Insurance hopes these home inspection tips get you started right.
Your exterior. Siding and all exterior walls may become damaged during snow, ice or hail storms. If any of these allow for moisture to seep into your house, wood rot can take root and make expensive repair work necessary. In addition to looking for holes or cracking in the outside walls, be sure that yours house's exterior paint is in good shape. Exterior paint should do more than offer a nice, cosmetic appearance. It should also block moisture.
Your Roofing: Over winter, melting snow and ice can seep underneath the roof and refreeze multiple times. This creates ice damming. When checking to see if the roof's shingling is in good condition, you can do so right from the ground. Give your roof a good, visual check and note anything that looks suspect or noticeably leaky. Use binoculars, if you like.
Your Gutter System: Roofs aren't the only thing on your house vulnerable to ice damming. It can cause damage to gutter systems and even dislodge guttering from the roof. A measure as simple as gutter screens can go a long way in protecting your gutters. Installing heating elements to your gutter system is also a preventative option that works well.
Your House's Foundation: Cracking in a house's foundation drastically weakens its structural integrity. When carrying out an inspection of your home's foundation, be on the lookout for cracking than may appear on the inside of your house's foundation as well as the outside. Making repairs as soon as possible is your best defense against more expensive work being needed down the road.
Your Yard and Landscaping: Overgrown shrubbery can be damaging to your house's foundation. A tree that has fallen or has broken or dead branches dangling overhead may interfere with utilities like electricity. Ensure that your yard and landscaping is adequately trimmed and pruned, and that tree limbs don't overhang your roof or interfere with utility lines.
Snyder Insurance Is Here To Help
As you can see, inspecting a house for after-winter damage doesn't need to take a lot of time or trouble. Snyder Insurance Services can help you with more home inspection tips and in finding trusted, certified professionals when you need repairs to keep your home in tip-top condition and your family safe. And, of course, as an independent insurance agency, we are experts in finding your the best homeowners insurance for your family.
Have some home inspection tips of your own? We'd love to hear! Call us at (630) 960-4848 or use our Contact Us Page.