What To Do If You Are In An Accident With A Company Vehicle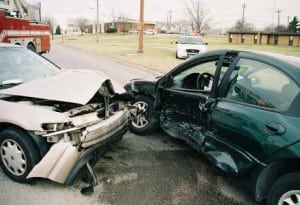 Drivers on the road represent your company. They need to do the same when involved in an accident. The initial facts gathered after the accidents will lay the foundation for potential lawsuits. It is important drivers realize this and act appropriately as to not solicit legal action. To mitigate potential losses, provide your drivers with the right tools and accident reporting procedures.
Provide An Accident Kit
Supplying your drivers with an accident kit in their glove box is a good first step in documenting the events of the accident. The kit should include the following:
• Emergency contact numbers so drivers know who to call
• Accident Report form addressing the who, what, how and why questions that will surface
• Blank paper to obtain witness information
• A pen
• A disposable camera to document damage
Five Key Points for Recording an Accident
1. Contact the police immediately.
2. Do not admit fault. Do not discuss the details of the accident with anyone except the police.
3. Record accident details on the Accident Report Form (included in the accident kit), including information about other people involved in the accident or anyone who may have witnessed the accident, noting both the number of passengers and their names.
4. Take photos of the accident, if a camera is available.
5. Report the accident to employer immediately.
These simple but important steps will provide important details in relaying the accident details to the claims adjuster. Attempts to seek higher claim values from an injured party can be defended based on these facts, helping to control your insurance costs.
For more information about fleet and driver safety, please contact Snyder Insurance Services at (630) 960-4848.