Looking For Side Income Job Ideas During The Holidays?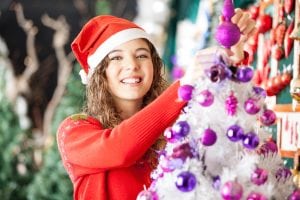 Making extra money on the side in addition to your normal 9-5 job is nothing new. In fact, it is a trend that is only gaining popularity. According to recent studies conducted of the working class in America, as many as 30 percent report that they have side gigs of some kind to help bring in money. Almost half of Millennials do as well. Today, there are more side income job ideas to mine than ever before. And many have the potential to become quite lucrative, going beyond just making extra money on the side.
Clearly, this is a trend with a strong future ahead of it. Looking at statistics like this, one cannot help but wonder how side income job ideas got to be so popular. Everyone likes making a extra money on the side, of course. With the current trends of uncertainty in the economy and job market every extra dollar helps. That side job may be all that keeps a family out of serious trouble with a health crisis or major repair or some other catastrophe hits. But side projects are also a great way to build skills, make new contacts, expand your career base options, and learn something new.
But how do you go about finding good side income job ideas, and how do you do it effectively? Snyder Insurance and Financial Services has pulled together a list of 25 easy and useful side income job ideas that can help you in making extra money on the side before the holidays. Between these tips and making sure you're family is protected through the best health and homeowner's insurance policies for your budget, nabbing that side job just might open avenues of opportunity you never thought possible!
Turn The Expertise You Already Have Into Side Income Job Ideas. Be An Online Expert!
Side Income Job Ideas #1. Create a course that you can set up and then sell it to others through weekly or monthly subscriptions where for a fee they get access to the course you created.
Side Income Job Ideas #2. Create an ebook. It can be on pretty much any topic that has a following or demand. Write it, publish it, and sell it to bring in some side income. This is a great side income job idea anyone can do.
Side Income Job Ideas #3. Create a Slack community that can then be sold to businesses to use. A Slack community is a real-time message platform. It facilitates team communications in one cyber area. It provides single window access for all conversations, but it also allows for direct messaging to an individual for a more private conversation. Having a ready-to-go platform already set up is a big bonus for businesses and it can be a way to earn some extra cash.
Side Income Job Ideas #4. Create a private, paid social network that can be tailored to specific niche markets or demographics. These can be sold to businesses working in that industry or targeting a specific audience.
Side Income Job Ideas #5. Curate premium content that people can subscribe to. You can offer a weekly email or a regularly updated membership site where they can access content and use it on their own sites.
Side Income Job Ideas #6. Repurpose templates or make templates to sell. Whether it is templates for power points, word documents, webpages or anything else, selling pre-made templates is an easy way to earn some bucks.
Side Income Job Ideas #7. Create bundle deals for services you may already be offering or dabbling in. If you like power points and websites, make a bundle deal combining the two that you can sell to businesses.
Side Income Job Ideas #8. Sell your photos online to stock photos sites and other photo and art sites. There are plenty online so find one that accepts your style and topic and upload them for easy passive income on the side.
Side Income Job Ideas #9. Sell your notes, tutorials, guides, and how-to processes. Whether it is for academic study, help for a business or a hobby, these learning aids are becoming very popular today.
Side Income Job Ideas #10. Buy and sell domain names so businesses can find the ones they want. Simply purchase domains, then search for businesses that could use them and offer them deals for the domain rights.
Side Income Job Ideas #11. Create a Mac app that businesses could use with their devices. You could develop one on your own or you could partner with a programmer to launch one into the market.
Side Income Job Ideas #12. Are you app-savvy? Then create a Web app. There are plenty of apps already in the market but it is true what they say: there's an app for that! So if you think of something that doesn't have an app yet, see if you can make one.
Side Income Job Ideas #13. Create a WordPress Plugin that can be used to improve websites. Many people use WordPress but miss out on the fine details of plugins, so selling ones pre-made and ready to go is a money maker.
Side Income Job Ideas #14. Program scripts for websites, apps, and other devices that businesses would then purchase from you in order to streamline their business operations and save money on their own employee's work.
Side Income Job Ideas #15. Create an e commerce store where people sign up to buy or sell products and services through your site. You can run these with membership fees or sell them outright to businesses to use as their own.
Side Income Job Ideas #16. Dropship. This is where a retailer does not keep products in stock, but sends customer orders and shipment details to a manufacturer or another retailer. The manufacturer or retailer then ships the order to the customer.
Side Income Job Ideas #17. Create a job board for people to post about jobs they need filled or to show they are looking for work. Small sites gain modest income but if you drive traffic to the site, you can make a pretty penny.
Side Income Job Ideas #18. Create an agency. There are many highly qualified people who are still looking for work right now. Find them jobs or freelance gigs, they get hired, and take a cut of their earnings as a 'finder's fee.'
Side Income Job Ideas #19. Become an influencer. If you are already popular on platforms like Instagram, Twitter, Facebook, Reddit, Youtube or Snapchat you can get paid to feature offerings you like as an influencer.
Side Income Job Ideas #20. Create affiliate accounts. Do you already have an audience following you on your blog posts or website? You can get a cut of the money if you advertise a third-party product and your followers then buy because of your posts.
Side Income Job Ideas #21. Write ads and marketing content for websites. They can purchase this content and use it however they want to improve their business and marketing reach. This makes a good side income job idea.
Side Income Job Ideas #22. Secure sponsorship for your blog podcast or newsletter. If you are very successful and popular with social media and platforms you could get people to pay you to talk about certain things on your site.
Side Income Job Ideas #23. Make websites, fill them with some blogs and promote the site to get some followers. Then you can sell the site to someone as a ready to go already established site.
Side Income Job Ideas #24. Provide support to those who need it whether through phone consultation, emails, tutorials, web videos, or written how to and guides. This is a popular side income job idea.
Side Income Job Ideas #25. Write for blogs. If there is something you're passionate about or if you know about some of the popular trends of the day then blog bout them and find advertisers who will pay or you to write.
Snyder Insurance & Financial Services Wish You The Best During The Holiday Season!
You can use these tips to do more than making extra money on the side for the holidays. You just might find side income job ideas that will last the year long and make a real difference to your family's income.
Meanwhile, we at Snyder Insurance hope you think of us when you're ready to explore or expand your insurance options. We are a fully independent insurance agency that has proudly served Chicago and Illinois for over 30 years.
Call (630) 960-4848 or use our Contact Page to learn why we're one of the top-rated insurers in the state. Tell us how we can help you!
Happy Holidays To Your Family From Ours!